We are here to help our Community Members secure your spot at the industry's must-attend events and to stay on top of every Continuing Education opportunity that the industry has to offer.  Make sure you download our printable 2023 Global Insurance Conferences Calendar, which has a fuller list of cyber insurance, insurance innovation, and professional development conferences to attend over the next year.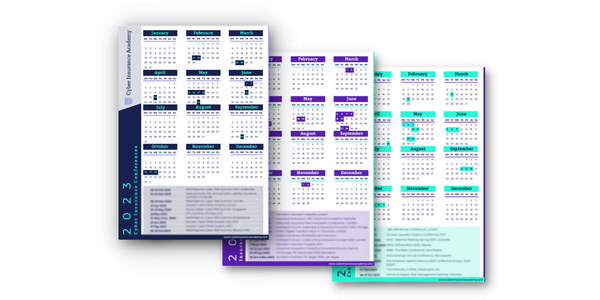 *There are a limited number of copies left for non-Community Members. Unlock your Calendar now!
Five Insurance Conferences To Attend In 2023
In today's rapidly-evolving business landscape, staying ahead of the curve is more important than ever. This is especially true in the world of cyber insurance, where new threats and regulations are emerging at an unprecedented rate. While keeping up with the latest developments through online research and professional publications is important, there's no substitute for attending in-person conferences and networking events. Not only do these events offer a chance to hear from industry experts and thought leaders, but they also provide invaluable opportunities to make connections and build relationships with other professionals in the field. This article shines a spotlight on five conferences that should be on everyone's calendar this year. 
We are the global standard for accredited cyber insurance certification, with +4,000 Members from +40 countries.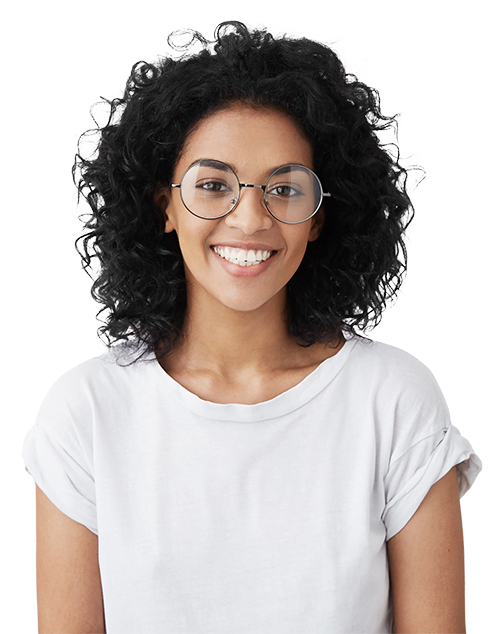 Best Insurance Conference for:
Punchy
Cyber Insurance Knowledge Boosts
Organizer: Zywave
Conference: Cyber Risks Insights
Where: New York
When: September 27, 2023
The Cyber Insurance Academy team loves this conference because it is the largest, one-day Cyber Risk & Insurance conference in the world. You'll need to come energized and ready for an intensive agenda, but the topics covered, the insights gained and the industry connections made will be worth it. The agenda for this year is yet to be released, but this conference is one of the hallmark events of the cyber insurance industry and is not to be missed.
Best Insurance Conference for: 
Complex Cyber Updates at a Slower Pace
Spread your learning about cyber risk and privacy liability over three full days of workshops and panel discussions with industry leaders. This is another highly regarded cyber insurance conference, organized by one of the leading cyber risk management companies in the world. 
Best Insurance Conference for: 
Cyber-Related InsurTech
Organizer: Intelligent Insurer
Conference: Cyber Risk & Insurance Innovation USA
Where: Chicago
When: May 16-17, 2023
Intelligent Insurer is back this year to unite cyber insurance and security experts to rethink systemic risk, unlock capacity, and drive sustainable growth. You can expect a highly diverse crowd to be in attendance here – spanning across cyber risk and insurance, functional experts and ecosystem partners.
Best Insurance Conference for: 
Getting to Grips with Emerging Tech
Organizer: Insurtech 
Conference: Insurtech Insights 2023
Where: London
When: March 1-2, 2023
Insurers routinely flock to this conference to explore new ways of doing business and to gain a deeper understanding of how insurtech fits with their innovation agenda. This is a fantastic Continuing Education opportunity for company leaders to find opportunities for growth in 2024 and to gain a truly competitive edge in today's hard market. The agenda promises to examine topics relating to AI, Machine Learning, IoT, Blockchain technology, and data analytics.
Best Insurance Conferences for:
General Professional Development
There are so many of these – so we picked our top three.
Organizer: RIMS (Risk and Insurance Management Society, Inc.)
Conference: RISKWORLD 2023
Where: Atlanta
When: April 30-May 3, 2023
There is something for everyone at RISKWORLD. The agenda is designed to suit all career levels and to combine a thoughtful mix of skills and market education, a solution-packed marketplace, and meaningful networking opportunities with industry peers. Spread over 4 days, attendees will be able to learn at their own pace and make the most out of the event.
Organizer: FERMA (Federation of European Risk Management Associations)
Conference: European Risk Management Seminar
Where: Antwerp
When: October 16-17
One for our European community members. This seminar is a fantastic learning event for risk and insurance managers to establish risk management as a value-adding function for sustainable corporate performance in a world in transition. The agenda includes developing a roadmap for strategic risk management, learning from recent crises, building risk management expertise, and mitigating impact on performance via business continuity management. Given the difficulties of managing cyber risk effectively, this event presents a good opportunity to hone in on specific skillsets.
Organizer: BIBA (British Insurance Brokers Association)
Conference: The BIBA Conference 2023
Where: Manchester
When: May 10-11
This event offers a fantastic opportunity for the UK-based brokers in our Community to network, drum up business and learn from industry leaders. Cyber insurance professionals are facing a difficult year ahead, and this year's conference theme is aptly named 'rising to the challenge'. Many of the themes touched upon in the 2023 Agenda are likely to be of relevance to our cyber insurance Community Members, including tackling recruitment struggles and a hard market.
In conclusion, attending conferences and networking events is crucial for cyber insurance professionals looking to stay up-to-date on the latest trends and make valuable connections in the industry. However, it's important to note that attending conferences is just one way to participate in Continuing Education. In addition to attending in-person events, cyber insurance professionals can also benefit from participating in online Masterclasses and engaging with the material in our Cyber Insurance Academy Newsletter. By taking advantage of these various opportunities, professionals can stay on top of the latest developments and remain competitive in the fast-paced world of cyber insurance.
Find out more about our accredited Certified Cyber Insurance Specialist (CCIS) course.