The surge in ransomware attacks has prompted leading underwriters to raise the bar for renewal or purchase of cyber insurance policies. Insureds are now required to deploy various security measures – such as Multi-Factor Authentication (MFA), Identity and Access Management (IAM) and Privileged Access Management (PAM) policies. However, managing Service Accounts and MFA is not as easy a task as one might think. Many insureds still struggle to stop the lateral movement of ransomware threat actors through their company's infrastructure. The Cyber Insurance Academy has gathered industry experts from all corners of the cyber insurance industry to share insights on measures that cyber insurance professionals can take to prevent this risk from turning into a claim.
The Cyber Insurance Academy is delighted to be hosting our Industry Peers from Silverfort and Tokio Marine HCC as we dive into this topic during this month's Fireside Chat. This is a unique opportunity for our Community Members – not to be missed!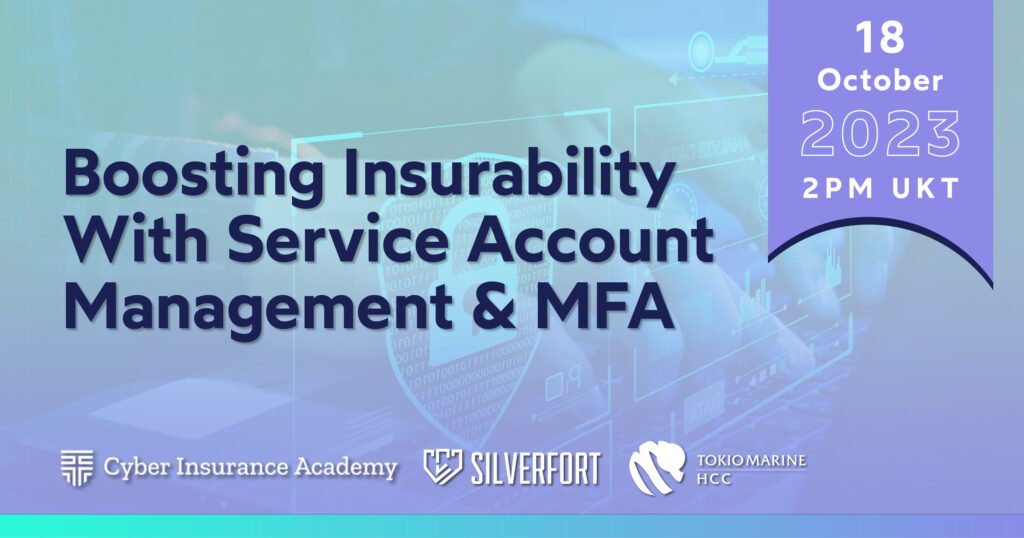 Save your seat
Can't make the live session? Register anyway and we'll send you a link to the recording.

Agenda: Service Accounts and MFA
Why has MFA and Identity Security become so important for insurers?
What are the barriers to implementation experienced by insureds?
Actionable advice for underwriters, brokers and claims handlers when assessing their insured's implementation of privileges management and MFA.
Meet The Speakers
Hed Kovetz

CEO, Co-Founder, Silverfort
Hed serves as Silverfort's CEO and is one of the company's Co-Founders. He brings a unique technical and leadership background, including product leadership roles at Verint, where he led the company's nation-scale cybersecurity product and won the company's innovation competition for his patent-pending inventions. Hed previously served as a Group Leader at the famous 8200 elite cyber unit of the Israel Defense Forces, where he received the unit's excellence awards and the Chief of Intelligence Corps Award for Innovation. Hed holds an LL.B. from Tel Aviv University.
Simon Calderbank

Cyber Underwriting Manager, Tokio Marine HCC
Simon is Cyber Underwriting Manager at Tokio Marine HCC, with almost twenty years of experience in insurance. Since joining the company a decade ago, Simon has focused on cyber risks, building an international book of business written out of London. He started his career at Hiscox, where he wrote professional indemnity, financial lines and commercial risks. Subsequently, he focused on technology and cyber risks at CNA and QBE. He is CII-qualified and holds a degree in Business Studies from University of Portsmouth.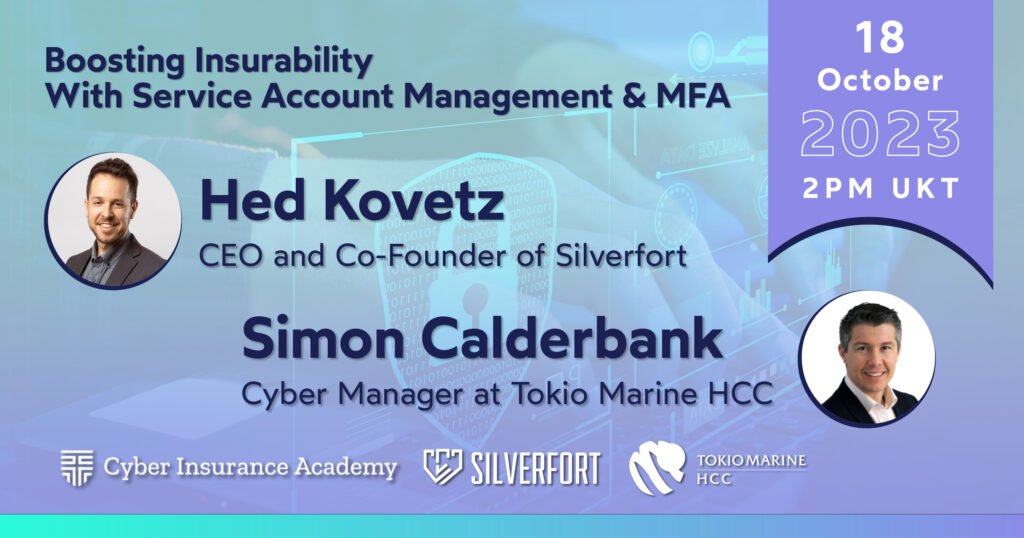 About Silverfort and Tokio Marine HCC
Silverfort is a pioneering company offering the industry's first Unified Identity Protection Platform, which consolidates security controls for both corporate networks and cloud environments to thwart identity-based attacks. Their innovative agentless and proxyless technology seamlessly integrates with existing IAM solutions, extending protection to previously vulnerable areas like homegrown applications, IT infrastructure, and more. By continuously monitoring and analyzing user and service account access across various environments, Silverfort employs AI-driven risk assessment and adaptive authentication to help organizations prevent data breaches, achieve compliance, cut costs, and streamline cloud migration, making it a trusted choice for large enterprises worldwide and earning recognition as a Gartner 'Cool Vendor.'
Tokio Marine HCC is a global specialty insurance company headquartered in Houston with a presence in 180 countries and a workforce of 3,900 employees. They specialize in complex insurance areas, providing tailored underwriting and top-tier risk management services. With a strong emphasis on cyber liability insurance and a dedicated global team, Tokio Marine HCC is a leader in anticipating emerging risks and protecting policyholders in an ever-evolving cyber landscape.
Become a Certified Cyber Insurance Specialist and join the largest community of cyber insurance professionals here.