Let's delve into the 7 essential facts that every insurance professional needs to know about the CCIS course. From its numerous benefits to the requirements for obtaining the final accredited Certification, we'll cover all the crucial aspects of the CCIS program. Plus, we'll explore the significance of the CCIS certificate in today's digital landscape and how it can help insurance specialists better serve their clients. So, whether you're new to cyber insurance or looking to take your expertise to the next level, here's everything you need to know about the CCIS certificate. 
Here are 7 things you need to know about the Certified Cyber Insurance Specialist (CCIS) course
1. 100% online, 100% self-paced
The CCIS Course is a fully digital, 24/7 online platform designed by e-learning specialists that allows you to access course materials and resources from anywhere and at any time. The self-paced learning approach enables learners to pause, rewind, and review the material as many times as they need, making it easy to fit around busy schedules.
2. Bespoke, pro-active learning at our core
The CCIS Course is an active and interactive learning platform, entailing knowledge checks, learning games and open assignments to ensure the effectiveness of your learning experience and your success in the program. We designed the CCIS Course together with renowned cyber, insurance and e-learning experts to create a learning experience for you with maximum value.
Interested to see what the CCIS learning platform looks like? Watch our sneak peek:
3. Obtain a robust, 360-degree overview of the cyber insurance sector
The CCIS course is designed to provide a comprehensive understanding of both from the basics of cyber security to advanced cyber insurance topics, giving you a solid foundation and making you familiar with the technical aspects of the cyber industry in the context of the cyber policy. By the end of the course, students will have a solid foundation in both areas, making them familiar with the buzzwords and jargon of the industry.
Interested to see what topics we cover? Take a look at our Course Syllabus.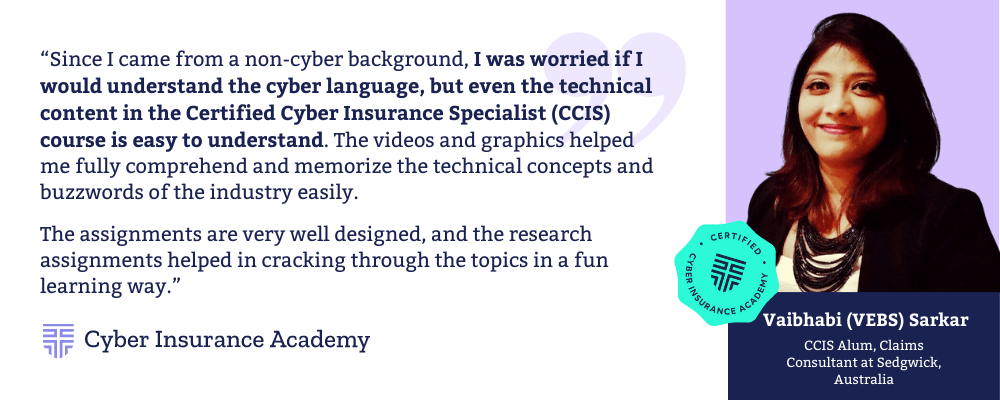 4. There's something for everyone – teams and individuals
Over 600 insurance professionals trust Cyber Insurance Academy certification to upskill, reskill and power up their careers.
At the Cyber Insurance Academy, we welcome everybody, whether you are an individual looking to advance your cyber career or a team in need of specialized training. We are proud to work with some of the largest insurance companies and brokerages in the world, as well as individuals, providing top-notch services and support. Anyone who wants to soar their cyber career and join our global thriving community of industry experts is welcome!
We are the global standard for accredited cyber insurance certification, with +4,000 Members from +40 countries.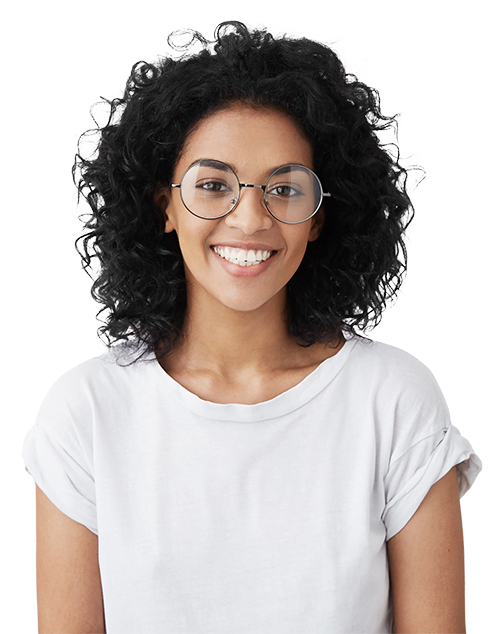 5. The only fully comprehensive cyber insurance specialty course to be accredited by the CII
The CCIS Course is accredited by the Chartered Insurance Institute (CII), the most respected insurance body worldwide. The CCIS course has undergone a rigorous review process, earning the CII's gold standard, making it the most robust and in-depth cyber insurance course available. The CII stamp of approval is a testament to our commitment to high-quality education and showcases the global standard of the CCIS course, which is the only fully comprehensive cyber insurance specialty course to have attained this distinction.
The CII accreditation is recognized globally, and it is a mark of credibility and excellence. It provides a CPD scheme to ensure that professionals stay up-to-date with the latest industry developments.
6. Our students and graduates hail from more than 40 countries around the globe
Our CCIS students and graduates come from over 40 countries around the world, from the USA to Uganda, from the UK to Mauritius, and beyond – CCIS graduates are everywhere.
Our diverse community of professionals creates a unique opportunity for networking, collaboration, and knowledge sharing among insurance specialists across the globe. Offering a truly global community of cyber insurance experts, join us in this vibrant and dynamic community to expand your horizons and connect with cyber insurance experts from around the world.
7. Every CCIS holds a CV-ready, internationally recognized Certificate of Graduation
Upon completion of the CCIS Course, you'll receive a CV-ready, internationally recognized Certificate of Graduation that serves as proof of your quality of knowledge about cyber insurance. This prestigious certificate provides an extra professional boost to your career by demonstrating to employers and clients that you possess the knowledge and skills necessary to navigate the complex world of cyber insurance. With the CCIS program, you'll not only gain valuable insights into the latest trends and best practices in cyber insurance, but you'll also receive a tangible symbol showcasing your commitment to excellence and dedication to your profession.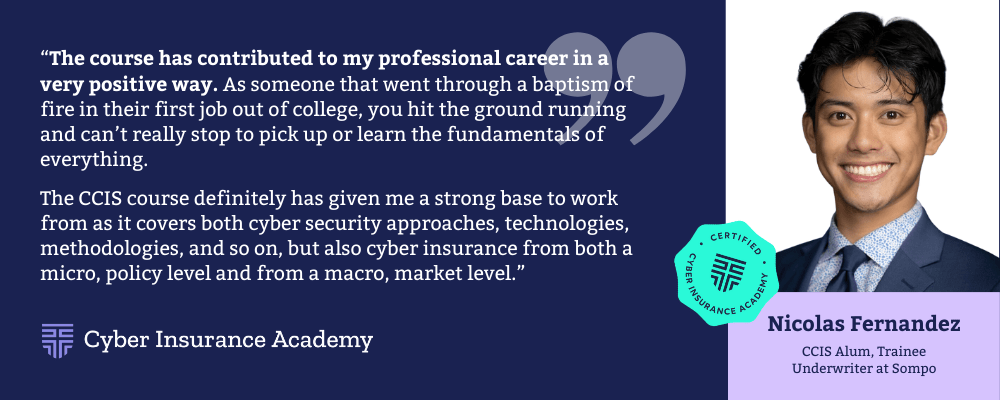 Maintain your competitive edge with up to date knowledge and CCIS certification. Enroll now.